Saratoga Performing Arts Center Parking
Gates and times for parking vary with each event. The main parking lot is located on Route 50 and is open 2 hours prior to MOST events. Guests are encouraged to arrive early in order to find parking. Depending on event, gates open 1-2 hours prior to show time.
GPS Address
Route 50 Lot (Main Parking Lot):
400 Ballston Avenue, Saratoga Springs, NY 12866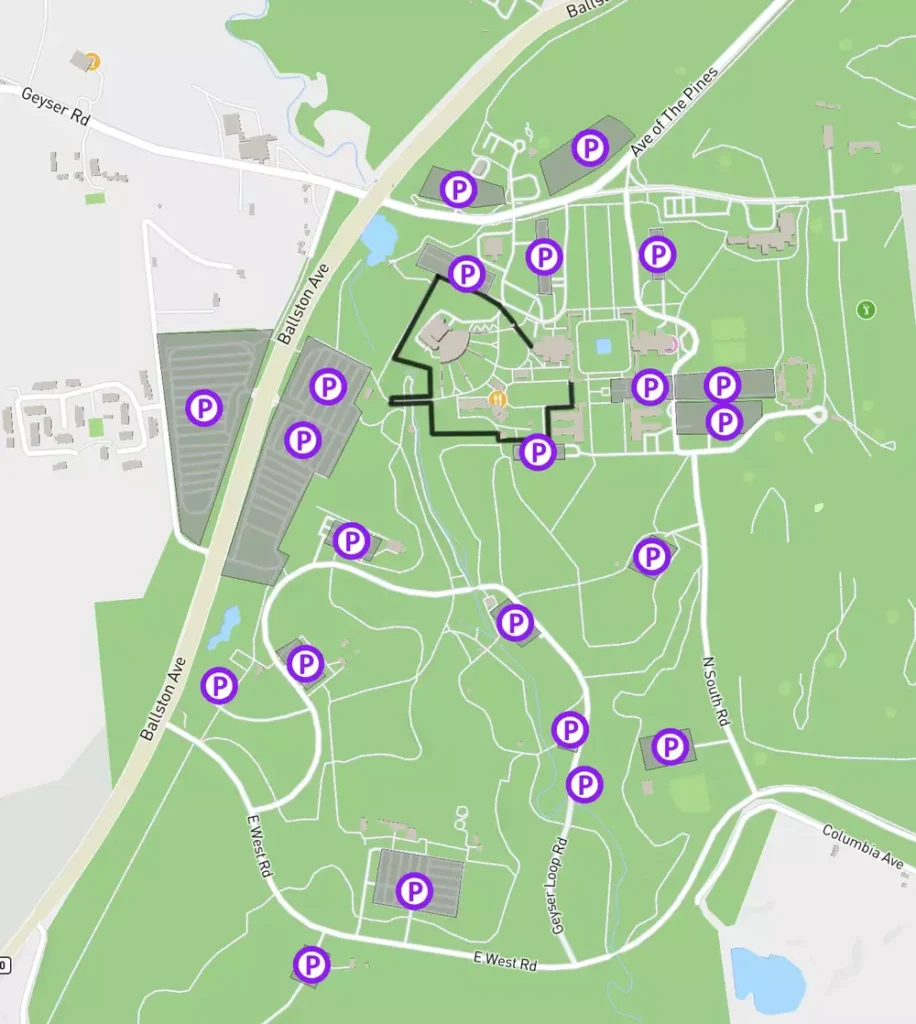 Parking Options
SPAC General Admission Parking:
For all events produced by the Saratoga Performing Arts Center (e.g., New York City Ballet, The Philadelphia Orchestra, Saratoga Jazz Festival, etc.) parking is provided at no cost and is available throughout the day.
Live Nation General Admission Parking:
Parking in all lots at the Saratoga Spa State Park incurs a fee of $10 per car, payable via credit debit card only. It's important to note that vehicles cannot be left unattended overnight. For oversize vehicles like buses, limos, and RVs, an additional fee may apply.
Live Nation Premier Parking:
Premier Parking is available to purchase in the Route 50 parking lot, located behind the box office.
Live Nation VIP Parking:
Live Nation Season VIP Ticket Holders have exclusive parking available. This can be found behind the Roosevelt Baths & Spa, located at 39 Roosevelt Drive. Please make sure your designated hangtag is displayed on the car rear-view mirror.
Additional parking is available in the Saratoga Spa State Park; however, there is a fee.
Event Specific Parking
Rock & Pop Concerts:
VIP Parking offers guests a reserved parking spot in the main Route 50 parking lot. There are a limited number of spaces available. Guests are strongly encouraged to purchase tickets prior to the day of the event. Guests will receive a ticket which they will present to the VIP Parking attendants in order to gain admittance.
Classical Events:
Guests have the option of becoming a member of the Saratoga Performing Arts Center. Those who join at Patron level or higher have the benefit of parking in the Patron's Lot located on the backside of SPAC.