Saratoga Performing Arts Center | Saratoga Springs, NY
Get ready for the TIME OF YOUR LIFE at Goo Goo Dolls and O.A.R.'s "The Big Night Out". Just like the tour's name implies, expect everything to be BIG! Huge sounds, massive visuals, and a colossal even that will make history. All of this and more will be coming to Saratoga Performing Arts Center on Tuesday, August 8th 2023. All the genuine fans will be there, but tickets will sell out ridiculously quickly. Fortunately for you, you've come to the right place, so make sure you reserve your set right here and now before someone else beats you to it!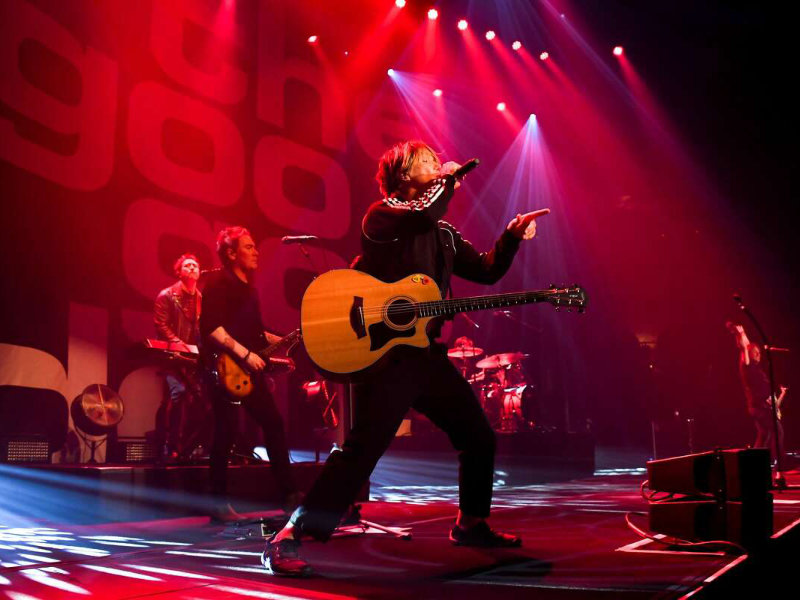 The Goo Goo Dolls was originally formed in Buffalo, New York in 1986 by John Rzeznik (guitar/vocals), Robby Takac (bass/vocals), and George Tutuska (drums). In 1995, with the release of their breakthrough single "Name," the cover band turned punk, and the Goo Goo Dolls found success in the mainstream. After releasing the single "Iris" in 1998, the band quickly rose to prominence. The song topped the Hot 100 Airplay chart for 18 weeks and stayed on the Billboard charts for nearly a year. Billboard's "Top 100 Pop Songs 1992-2012" featured "Iris" at number one in October of that year. Singles "Broadway," "Slide," and "Black Balloon" from 2006's Let Love In; "Here Is Gone" from 2002's Gutterflower; and "Better Days," "Give a Little Bit," and "Stay with You" from 1998's Dizzy Up the Girl.
Of A Revolution, or simply O.A.R., is an American rock band that was formed in 1996 in Rockville, Maryland. Chris Culos (drums), Richard On (guitar), Benj Gershman (bass), Jerry DePizzo (sax/guitar), Marc Roberge (lead vocals/guitar), Jon Lampley (trumpet), and Mikel Paris (keyboards) are among the band's regular members. The band has released a total of ten albums. Their most recent live album, Live From Merriweather (2019), is the band's sixth overall. Their fame stems largely from their summer tours and live performances. At least four of the band members call Rockville, Maryland, home and attended Thomas Sprigg Wootton High School there. They continued their education at Ohio State University after finishing high school. Fortunately, they recruited Jerry DePizzo, a saxophonist and guitarist from Youngstown, Ohio, to round out the band's lineup.
Thanks to the tour collaboration between these two bands, you can expect a new and improved sound that will blow away any expectations you may have had. On August 8th, 2023, they will be performing "The Big Night Out Tour," and it is your turn to be a part of the magic. Do not give it a second thought – just hit the button and secure your tickets.