Saratoga Performing Arts Center | Saratoga Springs, NY
The legendary Dave Matthews Band have done it again! Fans were anticipating another tour to soak up some of that incredible live talent, those renowned stage renditions of their famous tracks, that outstanding presence… and here it is! The band recently announced the summer 2022 tour that'll kick off in May continuing throughout North America until September. DMB will stop off in Saratoga Springs, New York on Saturday 9th July 2022, the big night will take place at the stunning Saratoga Performing Arts Center and if you want to throw yourself into the wild rock atmosphere and witness it all for yourself, grab some tickets today, just click on the 'get tickets' link above now!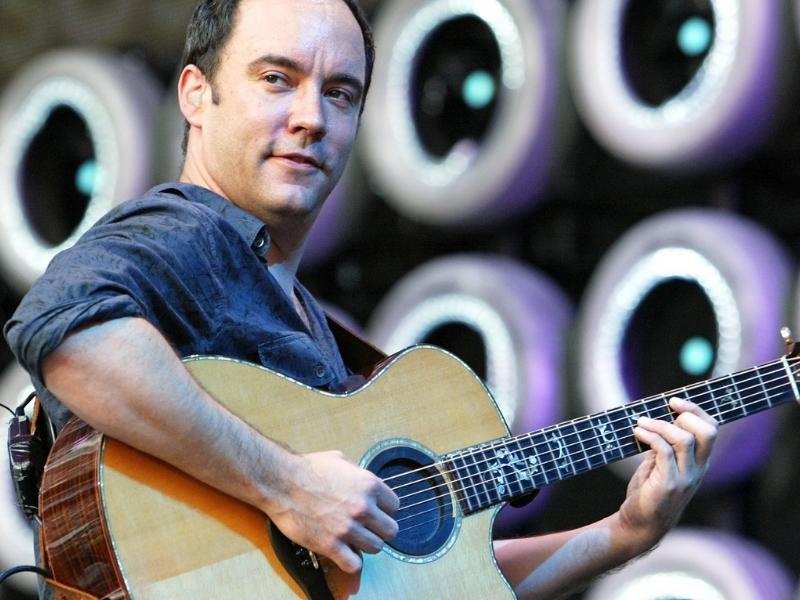 Dave Matthews Band are a US rock band formed in Charlottesville, Virginia, in 91', who rose to mainstream success in the mid nineties and have had a steady flow of outstanding success ever since. If you know DMB, you'll know how exceptional and special their live performances are. The band are considered one of the hardest working in the industry for touring and have been relentless this past three decades, so much so that they have released no less than 96 live albums and fans of the band cannot get enough of their live stuff!
DMB have also released no less than nine studio albums, seven of which have reached number one on the billboard chart! There have been multiple platinum selling records and over 25 MILLION concert tickets sold in the past 30+ years, but their efforts and hard work doesn't stop there… the band have also been recognised for their philanthropic work and run thier own charity 'the BAMA Works Fund' focusing on helping disadvantaged youth, the disabled, the environment, and arts and humanities.
The summer 22' tour across North America begins in May, zig zagging the states until September. DMB will head along to Saratoga Springs, New York on Saturday 9th July 2022 and play at the famous Saratoga Performing Arts Center. Be sure to purchase your tickets early for the night as it's likely they'll sell out soon! Weather your a new or old fan this will be one to remember, so click on the 'get tickets' link now to secure your tickets today!