Saratoga Performing Arts Center | Saratoga Springs, NY
Individually talented female Irish singers and musicians were asked to come together to make the line-up of an all-female Irish musical ensemble for a one-time TV musical event. Well, that one-time thing has now been going on for 15 wonderful years. Music and magic has and still is working its wonders on the phenomenal career run of global musical sensation, Celtic Woman. A "Celebration of 15 Years of Music and Magic" aptly epitomizes Celtic Woman's celebration of Ireland's rich musical and cultural heritage, combining it with epic stage productions to present a unique, inspiring live experience. Catch Celtic Woman at the Saratoga Performing Arts Center on Sunday 7th June 2020. Have an enchanting evening you would cherish for life. Book your tickets now!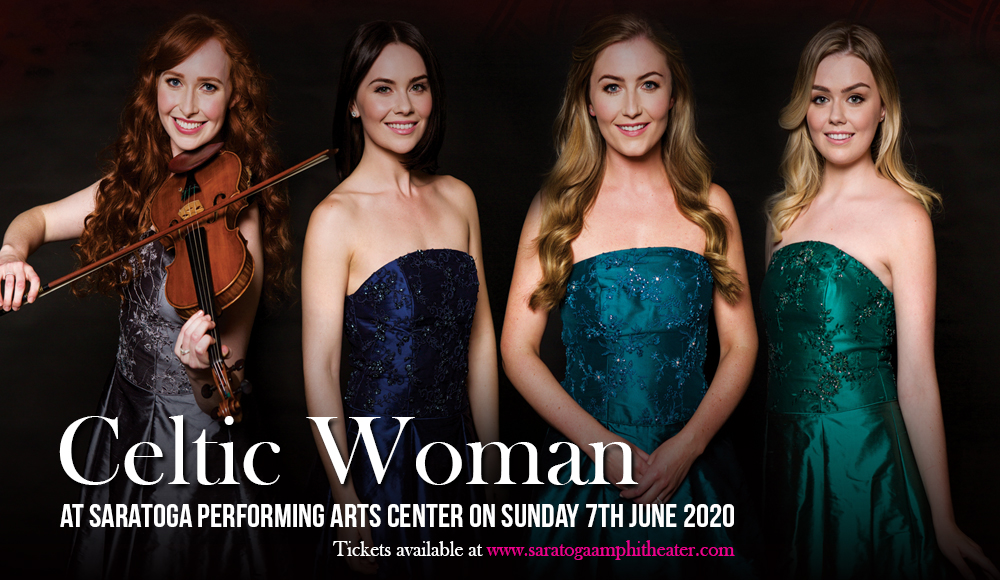 In 2004, five Irish female musicians who had not previously performed together were recruited by musical director David Downes along with David Kavanagh, Sharon Browne, who conceived the idea of forming an all-female ensemble that play traditional Irish music and modern songs. This number was meant to be a one-time event held in Dublin, Ireland, which later first aired as a PBS special in March 2005. Since then, the special aired over 3400 times on 316 PBS stations nationwide, due to its overwhelming response from audiences around the world. Celtic Woman was born and quickly grew in following and demand that was ripe for an album release that propelled the album straight up to the top of the Billboard World Music chart, staying there for 81 weeks. And as if that were not enough, their self-titled debut CD and DVD have been certified platinum in the US.
Despite of many member transitions, the essence of Celtic Woman has remained intact, and that is to celebrate Ireland's rich musical and cultural heritage, while continuing its remarkable legacy of introducing some of Ireland's most talented singers and musicians onto the world stage.
With more than ten million CDs and DVDs sold to their name, they are the only all-female act to achieve multi-platinum success in the classical crossover and world music genres during the past decade. Billboard has cited Celtic Woman as the #1 World Music Artist of the Year six times.
Stunning stage imagery, alluring voices, and a mix of cultural and modern tunes make this show an enchanting visual production and a sonic marvel. An epic musical extravaganza you should not miss!